SUPERCHARGED WITH SUPERFOODS
Every Aveda product combines the art of science and the power of nature to create results-based products. With nutriplenish™ we specifically looked to some of nature's most nutrient-dense superfoods like potent pomegranate oil (which is a unique omega-5 fatty acid), as well as coconut oil (the holy grail for dry hair) and mango butter (a delicious conditioning ingredient).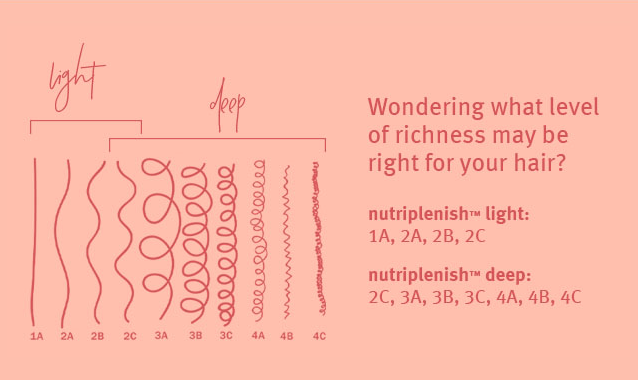 HYDRATION FOR ALL
Whatever your type or texture, we wanted to give dry hair of every kind a helping hand, so we formulated two collections—light moisture and deep moisture—to work across the texture spectrum from 1A to 4C, allowing you to find the nutriplenish™ product that's right for you.
Light moisture features lighter formulas with fast-absorbing oils that smooth and hydrate. Deep moisture, which contains 50% more butters, features rich decadent formulas.