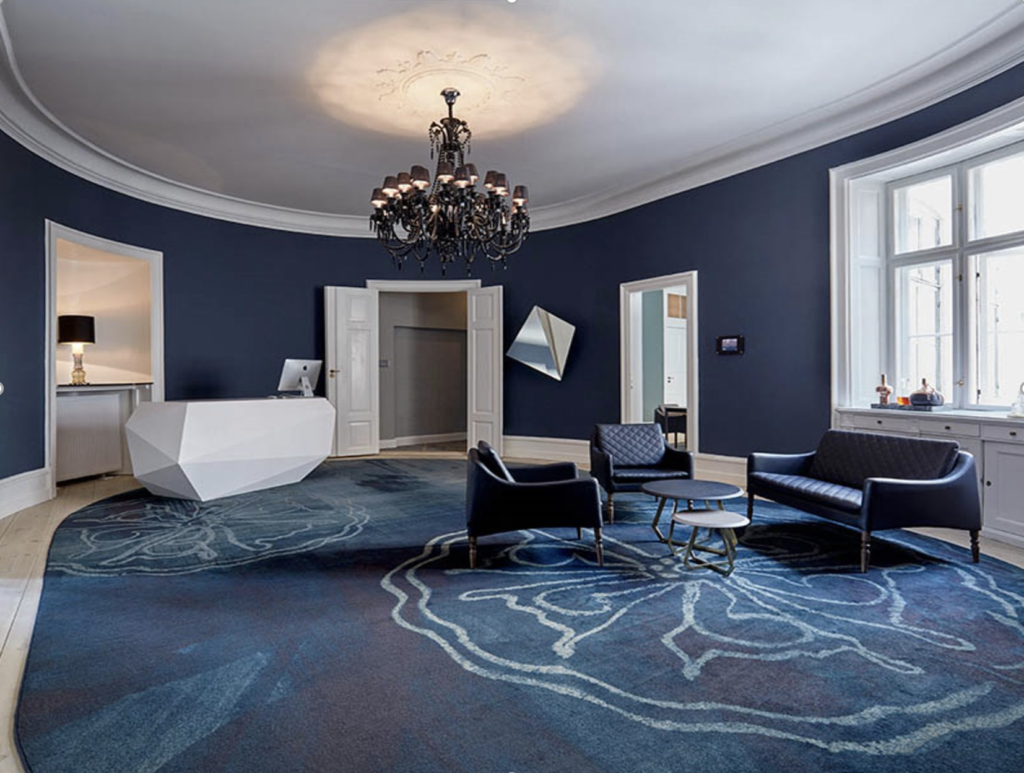 We are One har eksklusiv distribusjon av kosmetikkmerkene AVEDA og Bumble and bumble i Norge, Danmark og Sverige.
Vårt team har lang og bred bransjeerfaring og har som mål å samarbeide med dedikerte salonger og spa i Skandinavia. Som kunde av oss skal du oppleve nært samarbeid med engasjerte medarbeidere med høy kompetanse og lidenskap for bransjen. Din utvikling og drift en viktig del av vårt fokus, og vi kan tilby support og unike verktøy for at din bedrift skal nå sine mål. Vi har interne utviklingskonsepter som trygger og utvikler våre medarbeidere.
Vi mener oppriktig at AVEDA og Bumble and bumble er bransjens sterkeste kulturbærere og står for helt unike konsepter som er dypt forankret i hele organisasjonen. Etter etablering i Norge i 2013 representerer We Are One i dag AVEDA og Bumble and bumble også i Danmark og Sverige, som begge ligger under eierskap av Estee Lauder Companies.
KUNDESERVICE
+47 22 11 21 11 | ordre@weareone.no
Online bestilling:
Web-shop salong Norge: http://www.weareone.no
Web-shop salong Sverige: http://www.we-are-one.se
Web-shop salong Denmark: http://www.we-are-one.dk
ADMINISTRASJON
Ulf Schjerpen | CEO | We are One Nordic
mobile +47 918 22 600 |  ulf@weareone.no
Ellen Marie Johansen | Nordic Brand Manager
mobile +47 997 25 612 | ellenmarie@weareone.no
Ninni Kommisrud | CAO & Financial Controller
mobile +47 456 14 687  | ninni@weareone.no
Alexander Frayne | Administrative Coordinator
mobile +47 993 11 060 | alexander@weareone.no
Christopher Sam | Accounting & Financial Assistant
mobile + 47 912 65 833 | Christopher@weareone.no
SALG
Hege Nordhagen | Salon Development Partner AVEDA | Norge
mobile +47 995 02 503 | hege@weareone.no
Silje Moen | Salon Development Partner AVEDA | Norge
mobile +47 907 51 830 | silje@weareone.no
Talita Kristina Aas | Bb. Regional Business Consultant | Norge
mobile +47 974 77 124 | talita@weareone.no
Vegar Ruud | Bb. Regional Business Consultant | Norge
mobile +47 936 956 361 | vegar@weareone.no
Eva Sandelgard | Salon Development Partner AVEDA | Sverige
Mobile +46 70-076 98 09 | eva@we-are-one.se
Charlotte | Bb. Regional Business Consultant | Sverige
Mobile +46 732 518 906 | charlotte@we-are-one.se
Eira Jones | Salon Development Partner AVEDA | Danmark
Mobile +45 403 61 058 | eira@we-are-one.dk
Gitte Juul-Olsen | Salon Development Partner AVEDA | Danmark
Mobile +45 423 62 530 | gitte@we-are-one.dk
MARKETING & PR
Julie Victoria Jansen | Marketing Coordinator
mobile +47 400 56 143 | julie@weareone.no
Anne Julie Matveyev | Marketing Assistant
mobile +47 954 45 991 | annejulie@weareone.no
Anett Moldov | Devote Agency – PR Manager Aveda Denmark
mobile +45 321 12 711 | anett@devote.dk
Nordic Educational Team
Ida Gustavsson
Birger Løkeng
Jørgen Bech
Amalie Christensen
Ragnhild Evang
Lars Eriksen Eitran
Elisabeth Rendall
Andrine Dimmen Grimstad
Anna Gwendoline Mellouk
Pauline Davidsson
Daniella Dif
Tone Lundstein
Katrine Jakobsen
Sahar Mohajer
We are One lager
Lett Butikk avd. Alnabru Oslo
LOGISTIKK
Miljøbudet-  Oslo/ Akerhus
Bring-  Norge/ Sverige/ Danmark